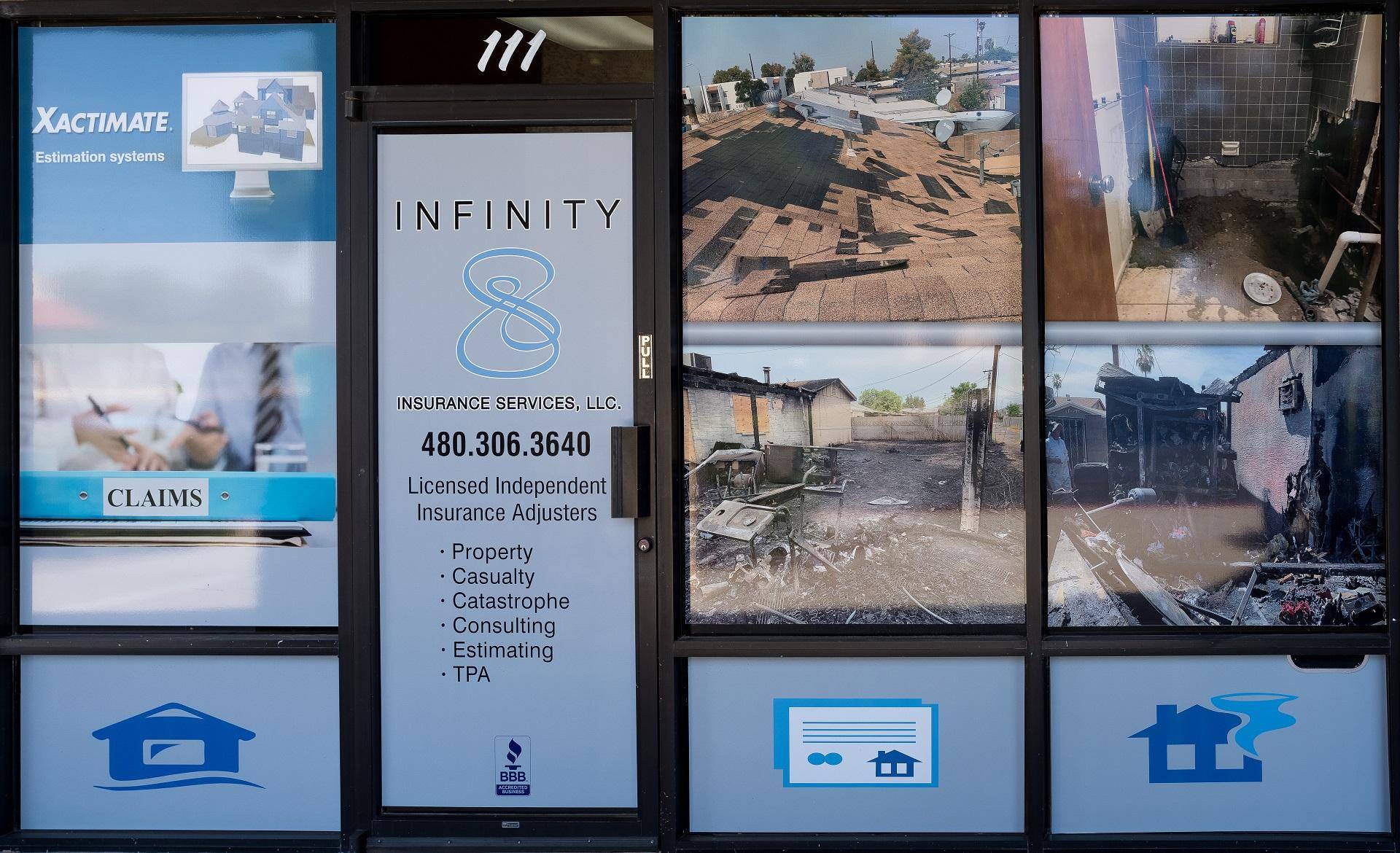 Slide 1
Licensed Insurance Adjusters
Residential & Commercial Claims
National Catastrophe Claims (CAT)
Liability Claims
Building Consulting
Third Party Administrator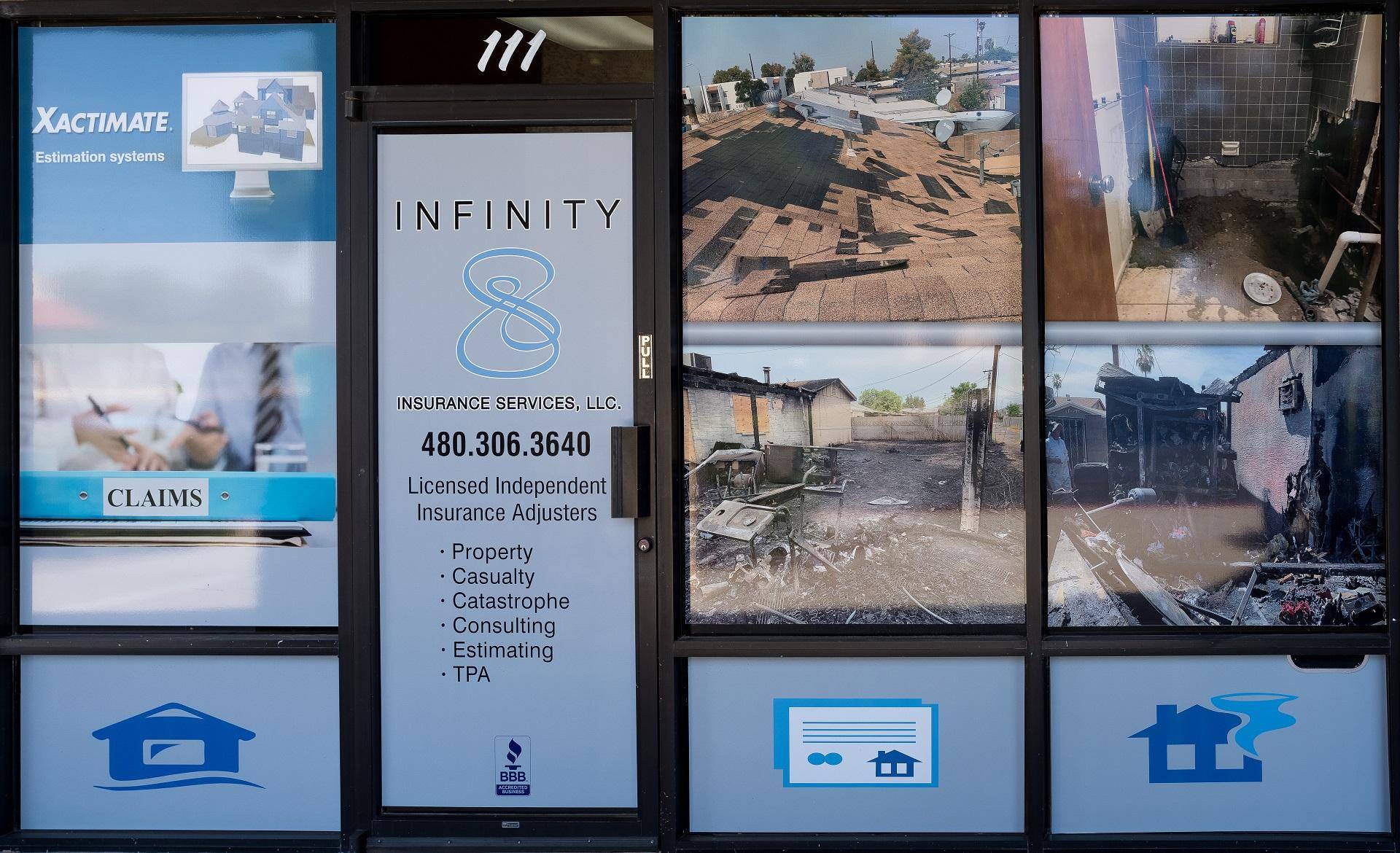 Slide 1
Licensed Insurance Adjusters
Residential & Commercial Claims
National Catastrophe Claims (CAT)
Liability Claims
Building Consulting
Third Party Administrator
First Contact
We Ensure That First Contact Is Made Within 4 Hours Of Assignment
Inspection
Inspection completed in a timely manner
Estimates
Xactimate Estimates Completed By Xactimate Certified Adjusters
Reports
Informational Captioned Reports Catered To Your Specific Needs
Fee Schedules
Our Flat Rate And T&E Are Catered To Your Company Needs
Claim Handling the Infinity Way
Professional Experience Provides Professional Results
Infinity consistently is regarded as one of the top independent adjusting firms. Use our online form today!
Who We Are
Infinity Insurance Services, LLC. is a full-service independent adjusting firm based in Chandler, AZ. Infinity is a family-owned adjusting firm with its principles set firmly in always doing what is right and doing that better than ANYONE else.
Why Us?
We are a family-owned, full-service independent adjusting company based right outside Phoenix, AZ. Our principles are set firmly in always doing what is right and doing that to the very best of our abilities.
Complete inspections in a timely manner
All adjusters are XA certified
Informative and detailed captioned reports catered to your specific needs
Remarkable customer service
Our flat rate and T&E schedules are catered to each claim
accurate policy interpretation, remarkable customer service, unbiased conflict resolution, attention to detail, and accurate claim resolution.
Our daily claim handling footprint includes AZ, CO, IA, IL, KS, NE, NM, NV, SD, UT
Our EGA has over 30 years of experience
Third Party Administrator
We are an experienced third party administrator for property and casualty claims. Our services can be catered to your specific needs.
Our catastrophe division is among the best in the industry.  Our proven track record speaks volumes for the results that you can expect and depend on.  Our adjusters have been handling claims for decades.
"Infinity has some of the most knowledgeable and professional adjusters I've ever met in my 30 years in the industry."
Bob B.
Sr. Cause & Origin Investigator
"The empathy and professionalism we received from our adjuster was amazing – they really cared about getting us back into our home."
John V.
Policy Holder
"I was so impressed with how helpful and knowledgeable our adjuster was – it made the entire process so easy!"
George W.
Policy Holder
"Hands down one of the best IA firms I have ever worked with"
Julie M.
York Specialty
"Infinity Adjusters demonstrate excellent customer service and they are fastest firm we have ever worked with.  We will continue to utilize them."
Patti N.
Statewide